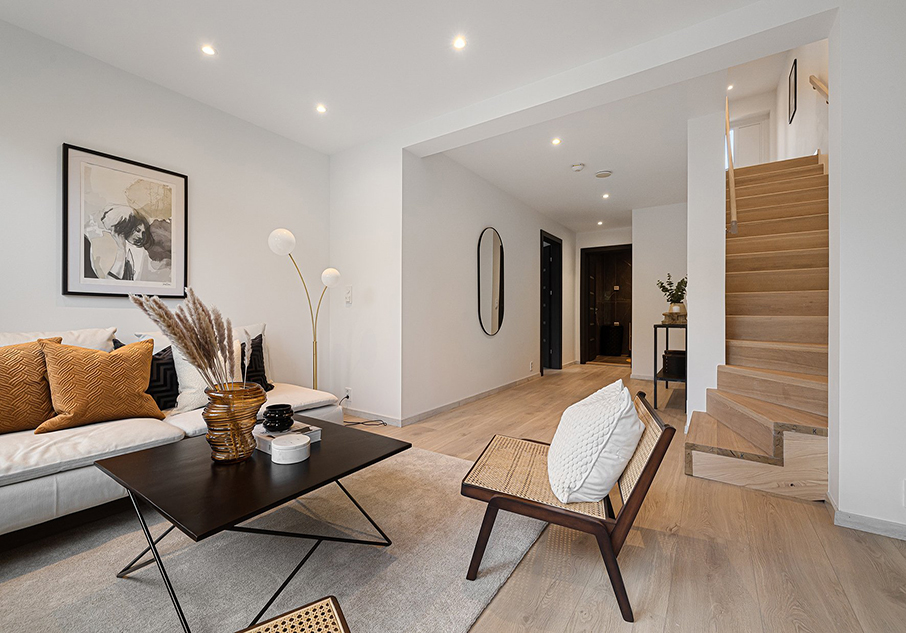 How Accessories Can Be Used To Decorate Your Own Space
You find your apartment decoration dull and not trendy enough! Still, you don't need a big change to see your interior design completely changed. All you must do is integrate chic and trendy decorative objects that will bring added value to your home décor, it's amazing how small decorative objects and accessories can have a huge impact in a room. Kea design uae one of the greatest architecture and decoration companies, uae know the influence that carpets, lighting, pillows, art and other accessories can have in a space and how to manage home decoration in effective way.

Unfortunately, accessories and small sets can also break a space. Decorative items are the cheapest way to refresh or add a new look to a room, but because they are so easy to have, if a decorator is not careful, these items can quickly overtake the house, simple tips for choosing, combining, and decorating with accessories can help you assemble your room like a pro and avoid the common mistakes that many home dwellers make with their home décor:

Choose quality over quantity: Mass-produced items are inexpensive and readily available at your local household store, through online shopping, or during summer sales but is that really what you want to fill your home (and life)? When it comes to interior accessories, less is often more. A unique piece, specially chosen, can work better in your space than loads of small trinkets that have no value beyond the price

A jewel holder: often, the bedroom is the space in which we store our jewelry. It can be complicated to find in our room the right storage area to store these precious jewels. Fortunately, the jewelry holder was created to solve this problem. In addition to its practicality, it is a decorative object that will bring charm and sophistication to your room.

A jewelry holder will allow you to carefully store your precious accessories and specially to find them more easily. In addition, with a jewelry holder, which is a room decoration idea, and no more question of enclosing your magnificent jewels in a box, elegantly display your beautiful collection, this is an opportunity to highlight your beautiful pair of earrings and allow everyone to admire it. You can also hang this pretty necklace that wonderfully highlights your head port: beyond its utilitarian side, the jewel holder is a simple and elegant decorative element that will bring character to your residential interiors; in order to satisfy all tastes, it comes in several designs available at interior design magazine uae.

A macramé suspension on the wall: a trendy home decoration accessory that can be found everywhere, simple and accessible to all, it allows you to dress the walls of your residential interiors and highlight your home decoration. It is a bohemian decorative element that easily dresses the rooms of your home, comes in several color palettes which allows it to satisfy all tastes. Macramé easily fits into any style of decoration and finds its place in any room of the house. Hanging on the wall, just above your bed, a macramé weave can act as a headboard. It becomes an original way to customize your bed and redefine the aesthetics of your sleeping space. A macramé headboard will lighten the structure of your bed and add a bohemian side to your room.

Choose accessories in correct proportions; We've all seen houses where locals mistakenly chose a large mat for a small size room, and those critical walls where the work of art that is too big is crammed into a space that is too small. Before choosing and/or placing accessories, take the time to study the scale and proportions and what best fits your space; scale and proportion are what help create a comfortable home and don't cost a dime.

A decorative mirror: The mirror is not just an accomplice that flatters you with ego and allows you to admire your great looks. It is also a great ally that will help you decorate your interior residential with ease and elegance. It has the chic to adapt to all styles of decoration and can invite itself into any room of a house.

To decorate your apartment in a modern way, no need to overdo it. You just need to integrate simple and elegant decorative objects perfectly suitable into your basic home decoration.

Combine textures and colors: neutrals are great for large pieces of furniture and permanent fixtures, but inexpensive accessories are great for pops of color and varied textures. Accessories can and should be used to add visual interest and contrast in a space, accessories can be easily and inexpensively modified or swapped to accommodate changes in mood, style or season.

Consider asymmetric arrangements: Coats are usually decorated with a mirror or art in the center, flanked by a candle or vase on each side, but this type of symmetrical arrangement can induce a sleep party in a room When storing accessories, try to use balance instead of symmetry and group small items into odd numbers.

Add accessories in layers: Several small accessories can give the feel of a large object when grouped together, but remember to leave room breathing, not every nook and cranny of a room needs to be decorated.

Home Accessories Ideas: Don't forget to mix colors, layers and textures by choosing pieces of different heights, widths and styles. For more contrast, mix vintage items with new ones. Remember, if you don't like it absolutely, leave it on the store shelf. Accessories are like trains; another will always come.

Lighting such as floor lamps, table lamps and hanging lamps.
Baskets and garbage cans
Books and magazines
Vases and other glass objects
Candles and candlesticks
Natural elements like flowers, shells, twigs and pine cones.
Mirrors, art and photos
Carpets and doormats
Pillows, cushions
Thematic or specialized collections
Bird cages and other hanging decorations
Use decorative curtains: being a very good way to decorate windows and other openings. These decorative curtains have many purposes. they define an opening window and that they scatter the incident solar radiation and assist in the dispersion of light uniformly.

Photos: most people like to use framed photographs of family members, ancestors or some live images of the outside world. This method has a great advantage, the user got perfect control over what kind of photos to choose: Photos of real people can greatly add a human touch to an interior residential.

Statues: These greatly add to the quality of the space, in the case of bedrooms, statues that may be of interest to the general theme may be used. Some gift items take the form of statues, or a watch integrated into them can serve two purposes at once. They add some through design and at the same time, become a useful and functional element.

Free standing wooden partitions: these are used by the large chamber to define certain areas of the same space in different parts. for example, a wooden partition can be used to separate a study space inside a bedroom or a decorative wooden partition can be used to hide the direct entrance to the toilet, creating a private space.

Decorative lamp shades: have a quite unique quality that are attached to them, because they are functional, especially in time of the night, the shape of the lampshade itself can be chosen in such a way, which will add some interest in the bedroom. During its functional time covers a lampshade that is made of translucent fabric can add a wonderful atmosphere in the interior space.

Shade loving plants, depending on the bedroom size, many varieties of shade loving plants are available today, if the plant is a flowering, then this can be used very creatively, a plant can significantly add to the mood of a space due to its changing nature of foliage and color.

The carpet is a floor panel, and the curtain is a mural, so the carpet should be chosen in a way that reflects a contrast relative to the furniture. For example, if the furniture is very decorated or multi-colored, you should choose a single-colored carpet, and vice versa. It is preferable that the carpet cover the place visible on the floor between the sofas, noting that it is common to use small pieces of carpet that can be easily removed when desired.

Dining room accessories included: embroidered table sheet or silk, provided that the pieces are not too much on it, but limited to a huge vase and a couple of candlesticks on both sides. For the buffet table, porcelain utensils can be used, avoiding photo frames and candles.

Bedroom Accessories: It is nice to distribute the pieces of accessories on the dressing table, especially candlesticks and pieces that take the form of a geometric shape, in the color of silver, red, gold or that transparent, and carry inside them the illuminated candles. Sheets covering the tables in the room can be chosen from chiffon in white.

• If space is available in the room, three shelves hanging from each other, in a certain geometric shape, or drawers that open and close with vases or accessories in romantic shapes placed on them.

• Mirrors must be used in romantic rooms as they reflect accessories and lighting in an attractive way, mirrors reflect light by bouncing it back from glass to the space, and before you install decorative mirrors, you should take into account the corresponding thing, because usually mirrors are hung in the space available on the wall, so it is necessary to place the mirror against something you would like to see its reflection in it. And when an important architectural element is placed in front of it, such as a painting or piece of furniture, it gives the decorative mirrors more importance than placing them. In exchange for something unattractive, it is also preferable to place mirrors opposite the window, so that the room is given a larger quantity of natural light. And if you do not have a window in your room, install the mirror near the lamp, until it reaches a similar effect.

Place of decorative mirrors: mirrors should be installed at an appropriate height, and that unlike paintings that must be fixed at the level of view, you can install the mirror opposite the entrance to the room or in the entrance to the house, and that method is very widespread, and it also makes the entrances and narrow corridors more spacious, as well as you do not want to bounce back the reflection of the cabinet door on the mirror, if you have a folding accordion door.

Do not worry about using large mirrors in small spaces, because mirrors make depth and space, and thus help give small rooms a feeling of spaciousness, long mirrors tilted on the wall form a wonderful décor element in non-spacious rooms, and they are also suitable for narrow places such as corridors Choose relatively large mirrors in size, gives a special atmosphere to the place, and makes the line of view continuous, which leads to the visual expansion of space, and the installation of mirrors from the bathroom floor and even the ceiling, the small bathroom is given more space, and suggests the presence of high ceilings that attract the eyes.

Small mirrors

You can choose small mirrors, if the large ones do not work well, because the small type is characterized by being beautiful in shape, having one small mirror on the wall, has a powerful effect and also makes you a familiar warm atmosphere, and you should not occupy the wall with more other purposes, these additions will be unnecessary.

Create a focus with décor mirrors: decorative mirrors can also make a large focus, which is why they are often placed above shelves and dining room buffets, hang sconces on the sides until you get the perfect focus, and if you want the room to look larger than its real space, you have to cover the entire wall with mirrors.

Mirror style: Mirrors are available in many types, there is a modern type and a traditional type, there are also wavy mirrors and beautiful classic mirrors, and each type of them is due to the frame placed in it, you should choose the preferred effect when you choose a mirror with a frame because the frame also has an effect, for example the Chinese style gives a very different effect in the room than the simple wooden frame style, besides that the mirrors themselves have an effect, smoked glass and antique mirrors, It is possible that they create a non-cheerful sensation and this effect is manifested significantly in the empty space.

Properly install decorative mirrors: it is preferable to use the appropriate screw for the wall during installation, and you can also use hangers with which the pictures are hung. To install the mirror well you should use two screws, meaning that you have to use a nail for each side, as this ensures that the mirror is flat and tightly fastened. Fixing the mirror with a single nail is not only a defect in shape, but it can make the mirror fall off at any moment. If the mirror is heavy or expensive, it is preferable to hire technicians to install it, and if installing them in this way is impractical, you should consider supporting them directly on the wall, and then make sure that they are in a safe position, and not to be in a place that everyone occupies back and forth all the time.

Mirrors installation on a lower height, makes the space look more familiar, since it is the size of the mirrors that makes the room look longer. Therefore, kea design Dubai advise that the mirrors be installed at the level of view, that is, the middle of the mirror is 120-127 cm away from the ground. And for a stylish shape of the place, it is advisable to arrange the room and leave large voids between the mirror and the pieces of furniture.

Furniture with mirrors has been popular for periods of time, it is useful for the reflection of light and for extended walls. However, don't use it in a room that has a lot of reflective objects, as these additional reflections will be exaggerated. When decorative mirrors are mounted on top of pieces of furniture, mirrors do not have to be larger than the pieces underneath.

Lunar-shaped mirror: This lunar shape befits the infant room or children's rooms, where it is placed above the wardrobe, try to choose it with a size close to the size of pieces of furniture if you want the pieces not to take up much space.

Learning how to become a better designer starts with planning: At kea design Dubai uae we develop a detailed strategy focused on meeting our customer's needs.