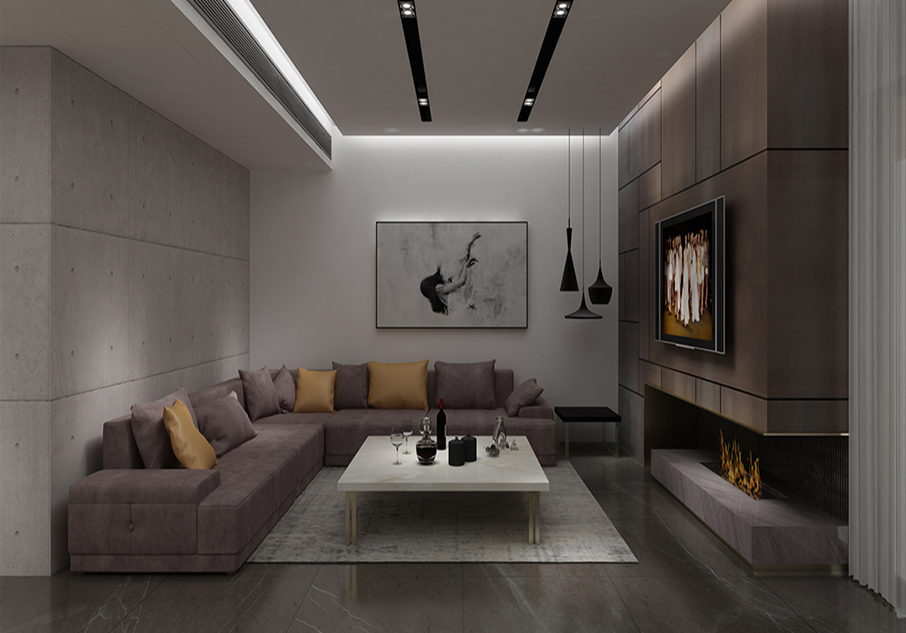 Top Furniture Trend
TOP FURNITURE TREND
The main idea of furniture trends this year is minimalism and individualization, eclecticism and styles mixing. The best home decoration ideas express the personality and its passions. So, personalize your interior and show your emotions, for interior design ideas 2022, discretion becomes a priority.

Curious to know what trends in furniture design? Here are some proposals to design and enrich our interiors. Let's find out what the best interior designers and manufacturers have planned for the next few months, suggestions offered to our valuable customers and applicable at kea design uae to live under the sign of fashionable interior design; among these things that add aesthetic touches to residential interiors:

1- Inspirations 70s

The vibes of the 70s are coming back for this year in interior design; Geometric, optical and psychedelic patterns, in bright colors, are making a comeback on the walls of houses, in wallpapers, in pillow and furniture fabrics. Brown, in its shades of chocolate, camel, caramel, returns to the stage, this time combined, in addition to terracotta and orange tones, with more neutral tones to create elegant and refined interiors, timeless, maybe you're getting rid of the negative emotions you might be going through, such as a picture of a beach, a forest of trees, flowers, a waterfall, and so on.

2- Biophilic Design

The latest trend in interior design Dubai and here you will find a brief introduction to this topic that will be among the protagonists of this 2022.

Biophilic Design is a new way of conceiving. It is a methodology that integrates, in a scientific way, very different but complementary disciplines. Biophilic design combines scientific and technical knowledge with psychological knowledge that sees the human being as the protagonist who feels and lives space. In this conception, of course, direct contact with nature and vegetation is important, but it is only one of the factors that contribute to well-being.

Space nature is also very important, and therefore the contribution of natural light, airflow and sensory stimulation resulting from contact with the materials chosen in the project. And even more importantly, it is the sense of refuge that the space in which we live transmits to us. The use of décor that contains the element of nature suggests a kind of friendliness, love, and intimacy, returning to nature brings a sense of comfort and psychological tranquility. Introducing light and natural air into the house has a great impact on physical health and mood, and this can be reached by implementing some mirrors around the place to reflect the light, do not use huge curtains that block the sun's rays, and add some furniture and home décor accessories that are made with natural materials; it gives a feeling of warmth in the house, so when choosing elements of décor made of wood, stone, bamboo or straw you can feel this sensation.

3 – 3D texture and color

Speaking of the 70s, we mentioned geometric patterns. Beyond these, among this year home décor trends are proposed to us strongly three-dimensional textures, then woodwork, which give a greater materiality to the room. We can design rooms where we use a single color that envelops the entire space, walls and ceiling, possibly declined on surfaces with different textures that contribute to create interesting and non-trivial plays of light, thanks to the interaction with natural daylight and with artificial lighting during the darkest hours. The use of a single color creates the feeling of a space that surrounds us, like the cocoon of a butterfly, in which we can feel safe, selection of three-dimensional surfaces shape; It suggests a sense of warmth and psychological comfort, and is multi-species and designed to suit different tastes and differences between people, the walls are not smooth; This is done by decorating the walls in proportion to the shape of the surrounding décor, and the furniture, to appear modern, use of geometric shapes one of the latest decorating trends of 2022-2023. It gives a special character to the house and can be used through wallpaper that carries some geometric shapes, or through the use of ceramic tiles with geometric shapes.

4 – Classic and traditional details

It is the time of renewal: it is sometimes a beautiful habit to get rid of the old things and trinkets that fill our homes. But precisely in our attempt to get rid of superfluous and useless things, we often find pearls to which we decide to restore dignity and life. This is how our interiors are enriched with pieces with a classic design, traditional that give a touch of life and add warmth to the space. We then pick up the grandmother's buffet and maybe bring it back to a new life with a restoration, for those who are gifted, this old room full of memories will give charm to the room by honoring our roots and making a nod to sustainability.

5 – Sustainability

In recent years, this word has filled our daily lives in all areas and this year again, it continues to keep us company. But how will sustainability be achieved in 2022? Referring to the recovery of classic and traditional furnishing elements, nowadays this word has entered the vocabulary of all of us and it influences our choices even more and more with regard to materials, and the objects we choose for our interiors. As a result, aiming for sustainability, many designers seek to use the best materials for their products, with the hope of creating unique and durable pieces, which can accompany us for so long.

6 – Furniture sculptures and curved shapes

Why settle for a simple piece of furniture that is only functional? Goodbye standard and soulless objects and furniture. It is better to choose products that, in addition to fulfilling their function, add an aesthetic and emotional contribution to the environment. Many brands offer sculptural furnishing elements, from dining or coffee tables, and also seating., armchairs and sofas, which abandon geometric lines, too cold and austere, to offer us more comfort with curved and enveloping shapes. These sinuous shapes, in fact, with their sensual and warm aspect, make the environment more welcoming, inviting us to stop to devote more time for ourselves. Furniture with round form; It is a new shape that fits into different spaces to the place; mirrors, stained glass shapes; each home décor contain mirrors, but what's new in this year's home decor uae fashion is the addition of some colorful pieces of glass, too many cushions; which give a sense of psychological comfort, beauty and elegance, as well as make the place appear more modern.

7 – Multifunctionality

If there's one thing we've learned over the past two years, it's how important it is to have adequate space so we can do more activities inside our homes, after dealing with improvised and makeshift offices, we realized that it is important for home décor uae to choose decoration can meet all our needs. When scenarios and changes are expected to stabilize, it will be important to study and rethink space to make the most of its potential. Create a space, inside the living room, for a practical and functional home office, have the possibility to transform the living room into a small gym for our daily training, create a space dedicated to the little ones, not only for games but also to do homework, contributing to the development of greater autonomy and independence.

8 – Travel memories

Traveling is not only a memory: as we return to traveling with the frequency of always after covid 19 disease, Meanwhile, we take advantage of the travel memories, memories that we have collected over the years to bring an exotic and ethnic touch to our interior decor. Souvenirs from our travels, summer sales, in addition to cushions, carpets, vases and sculptures This taste is a bit of a collector and a bit of a globe trotter, able to enrich the environment, making it unique and personalized.

9 – Mix of materials and styles

We talked about the recovery of ancient and traditional objects, as well as memories of our travels. This mix-and-match of elements from different times and places creates unique spaces, which speak of us and contribute to instilling a sense of well-being. As with furnishing objects, the 2022 offers us to mix different materials and styles, stone with wood or even metal, in furniture and in the structures of architecture, perhaps even recovering and recycling these materials from other spaces and projects, so as to create environments, why not, modern, but not for that devoid of charm and character.

10 – Very Peri, the Pantone of the Year

Last but not least, the Pantone color trend of the year, Very Peri. This is the name of the Pantone color of 2022, a decided blue with shades a little purplish, which will certainly be used in this year's design furniture. With its bright and bright color, Very Peri gives a fresh, spring touch, reminiscent a little of the color of lavender whose perfume it almost makes us imagine.

11 – Majorelle blue or Marrakesh blue

Coastal light blue, blue glass color inspired from Marrakesh, Majorelle blue gardens decorated in that colors since decades return back to add relaxing view, blue can be combined into the home décor interiors and add a glow of brightness to them through the use of turquoise tone, it is a calm and harmonious color, and is considered one of the ideal colors in small spaces, such as bathrooms, and some bedrooms, because it is a color that adds elegance and light to the place.

Dark blue, it is an elegant color, and it has been heavily circulated in the bedrooms, because of its added sense of relaxation and serenity, it can be combined with other colors in lighter tones, it is a classic style when designing an interior. Similar to this we can adopt the lapis lazuli gemstone's impressive and unique color which will be explained in all details.

12 - Bright turmeric color

It is a vibrant orange hue, a color that signifies fun, so the best place to use it in living rooms, or dining, where it adds a touch of elegance and light to the place.

13 – Pink

The ideal place to use this color is in dining rooms, living rooms and bedrooms, and it is a widespread color in use, it fits into all styles of décor, whether modern or old.

14 – Carpets

Among the types of home décor are carpets whose shapes and colors vary and have a great impact, and their forms can be described as follows:

Round carpets

This shape is characterized by its streamlined design, preferably choosing medium sizes, to make it easier to clean, and its shape can be more harmonious with the rounded furniture.

Carpets with unusual color gradients

One of the latest decoration trends in carpets this year is the unconventional shape in colors and designs, but at the same time they fit into each other, and to add a more aesthetic touch to the place should choose plain furniture or simple patterns.

Vintage carpets

It is noticeable that what is new this year is that its use is not limited to classic furniture only, but can be used with modern home décor uae.

Vibrant carpet colors

That adds to the place a sense of joy and vitality, in which case plain furniture such as white, beige and gray can be used, or use dark colors in the décor.

Carpets with natural patterns

One of the most popular fashion trends this year is the use of designs for carpets from nature, such as trees, forests, birds and others. Some touches can be added to the room by adding ornamental plants, or furnishings that harmonize with the color of the carpet.

Fashion trends of home decoration Dubai, is the first thing that workers in the field of decoration are keen on, to meet the demands of customers of different tastes, fashion trends vary from year to year, and housewives prefer decoration that carries the combination of more than one thing to give harmony and harmony, we all love change in all things of life, and sometimes we may need to renew in some of the house decoration even with simple things, which may make us feel a different change in mood, also the decoration designs in the house are considered a constantly renewed world, they bring about a radical change in the place, and the world of home decor has its secrets that only specialists know, there are colors that give space in the place, and add a kind of relaxation and comfort, any simple change in the shape of the house from the inside gives it a kind of beauty, change, feeling of difference, vitality and activity.

Which one to adopt?

Regardless of our tastes and, certainly, what we have just seen so far, there is only the embarrassment of choice. What stands out from this short list, which contains only a few of the design proposals for this year, is that the protagonist, is the inhabitant of space; men, women, children and, why not, even pets, who live the environment and are therefore at the center of the interest of designers and designers Anything that contributes to making the experience of living ergonomics, architecture, space more pleasant and comfortable is welcome in our interior projects.

Reopen the correct framing; as we know there is close correlation between rendering and photography: we can indeed consider rendering no more and no less than a virtual photograph. That said, it is necessary to value the environment that we want to represent through the choice of a point of view that brings out the details that interest us the most, framed by a fair opening of perspective and, above all, by a fair height.

All these factors must be adjusted according to the desired effect, the target and the purpose of the image. For example, a horizontal rendering image with a wide-angle focal aperture can be very functional to get an overview of the environment; on the contrary, an image with less focal aperture is more suitable for framing an individual or a detailed and more artistic overview of the environment.

Are you curious to try one of these 2022 trends in your projects and spaces?

If the answer is yes, all that remains is to get started and choose the one that intrigues you the most. And if you're not really sure what you're going to do because you can't imagine what your stay, your room, your home might look like, book free consultation for your project and immerse yourself in that dream that could come true, using a 360º panoramic rendering or view.